by Shihab Chowdhury
A series of photographs about the present-day activities hosted in 'Nummelan Työväentalo Rientola' or 'People's House', Nummela, Finland.
---
by Hermann Sebastian Schultz

"Peace" is a 4,5m x 1,75m oil painting by Hermann Sebastian Schultz accented with a sound installation made in collaboration with Santeri Pilli.
---
Directorial Invitation
We invite visual artists to submit works of art on the subject of peace. We do so in order to share with one another peace and images as well as peace researchers and image makers. Our instructions are brief. We follow Claire Bishop's advice that participatory art is best served by a combination of "clear conceptual premise" and "partially unpredictable realization."

We simply ask our participants to make an image of peace.
We insist on only two things: first, we are not interested in a standard photojournalistic approach depicting peace (or the need for peace) negatively, i.e., by showing its absence (e.g. showing acts of violence among groups of people to indicate the desire for peace among the subjects depicted). Secondly, we are not interested in landscapes to represent peace of mind; instead, the participants' peace image has to include a social, human component.

Otherwise, what our participants mean by peace and how they wish to represent it is up to them, reflecting their cultural and political socialization and artistic experience and ambition. We understand our instructions as "a trigger for (rather than the final word on)" visions of peace. We do not want to manipulate our participants "in order to complete the work 'correctly'." We invite them to submit their visions of peace, rather than visualizing ours. Likewise, they choose the visual medium or media with which they want to work.

SOURCE Claire Bishop, Artificial Hells: Participatory Art and the Politics of Spectatorship (London, Brooklyn: Verso 2012), 33, 37, 93.
by Sheung Yiu and Samra Šabanović
Reflecting on personal experience and photographic practices in general, the 22-minute video essay contemplates the role of photography in the recent waves of mass protests and social activism. The title is a reference to the memorials of the Bosnian War and the months-long protest in Hong Kong that began in June 2019.
---
by Ana Catarina Pinho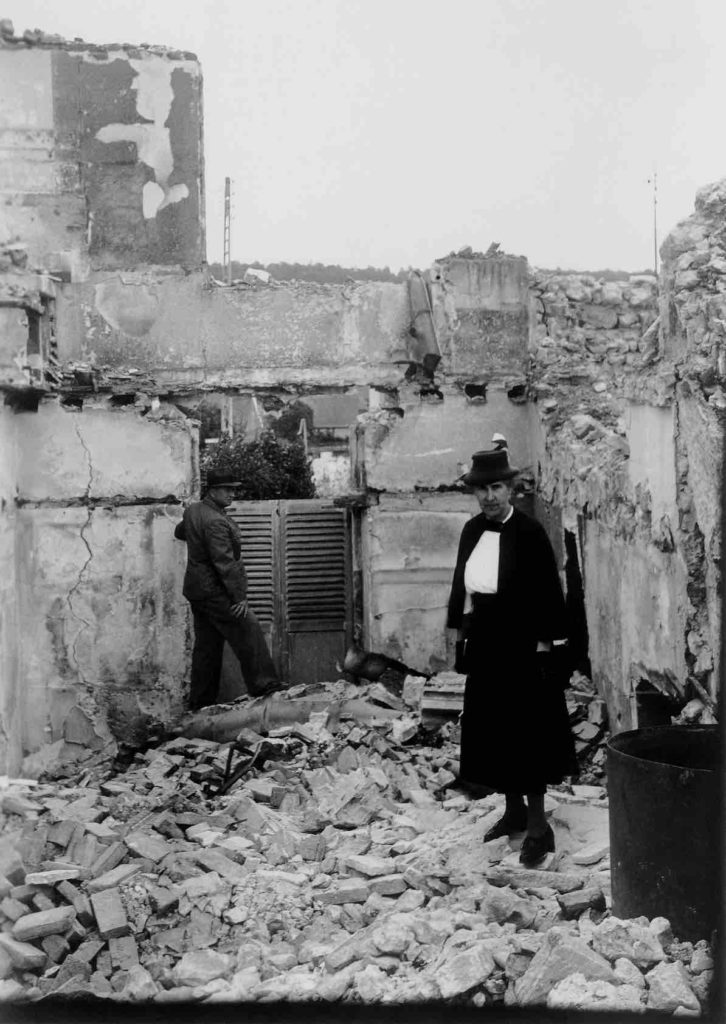 © Ana Catarina Pinho, Reimpressions, 2020-ongoing. Unknown photographer, circa 1945. From the artist's photography collection.
© Ana Catarina Pinho, Reimpressions, 2020-ongoing.
3 channel video installation, b&w, mute, loop.
Reimpressions is the first chapter of a wider investigation on photographic images, memory, representation and discourse. This ongoing visual essay explores vernacular photographies and its potential towards reframing pre-established categories, knowledge regimes and discursive reconstructions.
---