Imageandpeace.com warmly welcomes David Shim among our Friends and Supporters.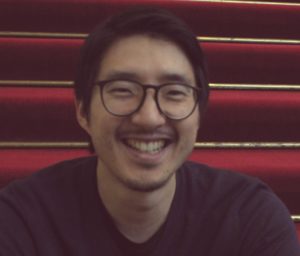 Dr. David Shim is Senior Lecturer and Master Program Coordinator at the Department of International Relations and International Organization of the University of Groningen and visiting researcher at the Chair of International Politics and Conflict Studies of the Bundeswehr University Munich.
David is interested in the visual and spatial dimension of global politics and works at the intersection of International Relations, Geography and Area Studies.
David's work on different visual media—comics, film, photography, satellite imagery—has contributed to the study of visual politics in the field of International Relations. He has translated some of his research activities into teaching practice on his blog Visual Global Politics.
His work appeared in International Political Sociology, International Studies Review, Geoforum, Global Discourse, International Relations of the Asia-Pacific, Asian Perspective and Review of International Studies. His book Visual Politics and North Korea is available at Routledge.
David is also a member of the editorial board of the Korea Journal.
---