We are pleased to announce our new publication "Visual appropriation: a self-reflexive qualitative method for visual analysis of the international" with International Political Sociology. The article is the outcome of a long-standing research cooperation with Rune Saugmann Andersen, analyzing the contribution of the Irish photographer Richard Mosse's images to our understanding of international politics.
In this article we develop a method for the visual analysis, but also to the visual construction of international relations based on appropriations: the reuse of existing visual material – either in its entirety or in part – without substantially altering the immanent characteristics of the appropriated material. We suggest that rather than building on visual images produced and appropriated by others, by using appropriation as a method to study international politics, researchers consciously and deliberately partake in the production and dissemination of images. This deliberate participation in the visual environment as image-actors grants researchers increased agency but also responsibility for research-ethical problematiques.
The open-access pre-print online version of the article can be accessed here.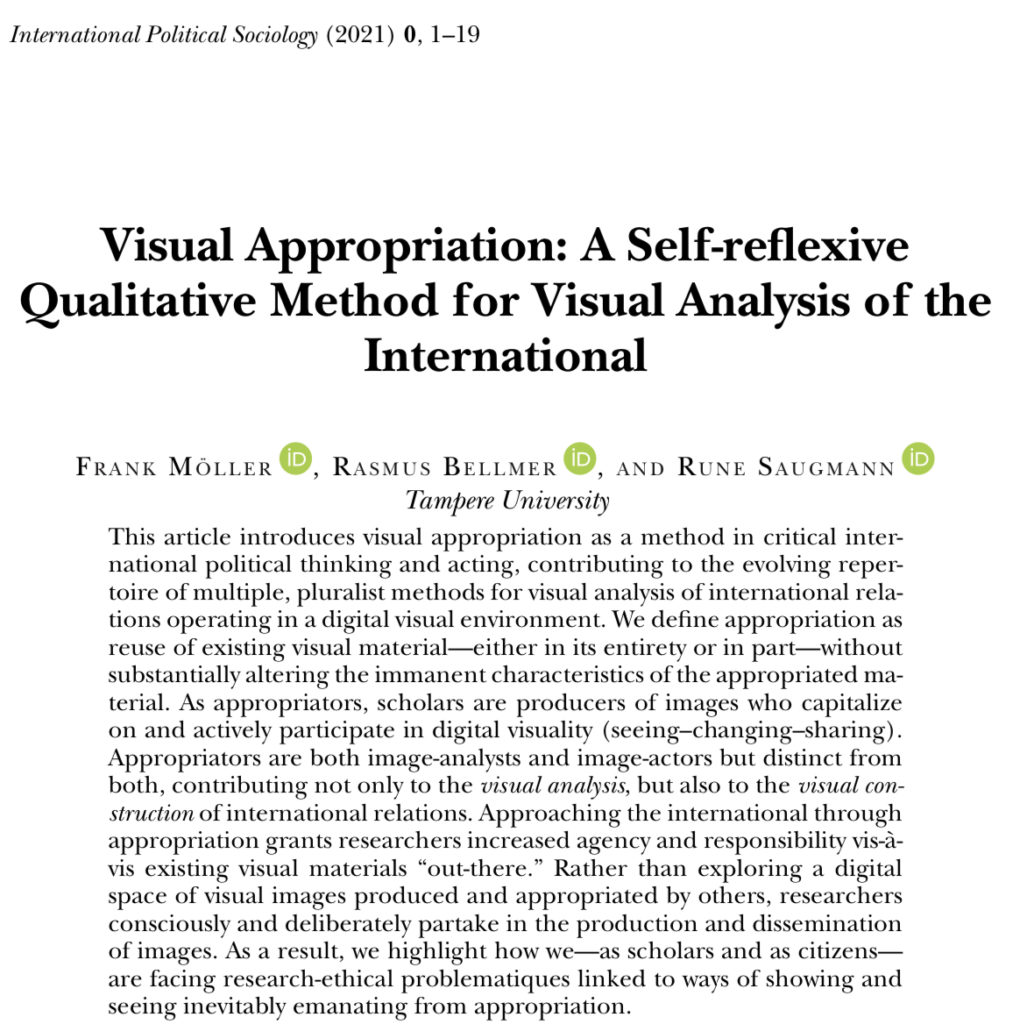 ---